Still River Water Testing Services
Professional Water Testing
Still River Home Inspections provides homebuyers and owners with easy access to water testing services. We will collect a sample from your property and send it to a Massachusetts certified testing laboratory.
Results emailed to you within 3-5 days
Water Quality Testing available
Water Flow Rate Testing available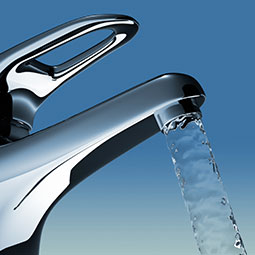 Why Should I Get My Water Tested?
The Environmental Protection Agency (EPA) has indicated that most U.S. ground water is safe for human consumption. However, well water can become especially problematic, as evidenced by groundwater contamination that's been found nationwide.
If your new or existing property uses well water, you need to take a vigilant approach to protect your health. Getting regular water testing is critical for maintaining your family's safety, along with conducting regular well maintenance.
Statement by the Massachusetts Department of Environmental Protection
"MassDep recommends that prospective homebuyers test their water in a home with a private well before purchase."
Contaminated Water FAQs
There is no government oversight for privately owned wells.
Homeowners must take care of all water testing needs on their own.
Some contaminants won't cause any notable symptoms for years.
The most frequent symptoms of contaminated well water are:
Nausea
Diarrhea
Cramps
Vomiting
Well water can become contaminated by many things, including:
Bacteria/pathogens
Radon
Lead
Microbial contaminants (feces)
Arsenic
Fertilizers
Pesticides
On-site septic system issues
Water Testing FAQs
Water Quality testing looks for contaminants such as harmful pathogens.
Our Water Flow Rate test typically lasts 2-3 hours.
Water is run at a flow rate of 5 gallons per minute, when possible.
Water Resources
Learn more about water contamination and the importance of water testing by visiting:
Schedule Your Water Test!